Reinhard Schreiblich: Photographer, artist and author.
Symbol of security and orientation, strength and tranquility, wanderlust and homecoming: lighthouses in all their facets have inspired and inspired artists of different directions for generations. The Hamburg photographer Reinhard Scheiblich and I have also succumbed to this fascination: he traces it in a gifted manner with his camera and creates photographic contemporary documents that merge these buildings with their landscape and thus capture their special character. I depict their intensity, symbolic power and charisma sometimes with fine brushstrokes, sometimes with plaster and putty on canvas and paper – the landscape tends to recede into the background.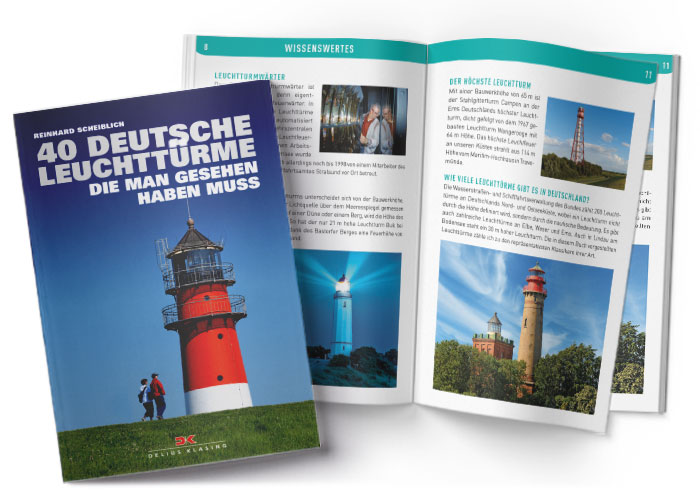 Lighthouse Travel Guide 2018!
Can a travel guide about German lighthouses be of help in times of an endless horizon of digital information, which can also be accessed at any place and at any time? I think so, if the essentials are summarized compactly and at a glance and the data of the lighthouses on the North Sea and Baltic Sea coast, and that is the idea behind this book, can also be used like in a reference book, like in a handbook.
The most beautiful lighthouses of Germany in one book!
In the large and comprehensive illustrated book "Lighthouses – Landmarks on Germany's coasts" I have published my most beautiful photos and partly supplemented with historical photos. Informative texts and captions are also part of the book as well as a short excursion through the history of lighthouses.
DISCOVER GREAT OFFERS IN THE STORE NOW!