Whether lighthouses, North Sea landscapes or abstract art. In my virtual gallery you can browse relaxed through my pictures – Maybe the tour makes you want more?
A look at my works shows you, my favorite subject: lighthouses. Here you will find a selection of my previous lighthouse works. Feel free to have a look around.


Painting North Sea landscapes is another passion of mine. Feel free to take a look around my gallery.
Sometimes it may also be something abstract. I invite you to my virtual gallery.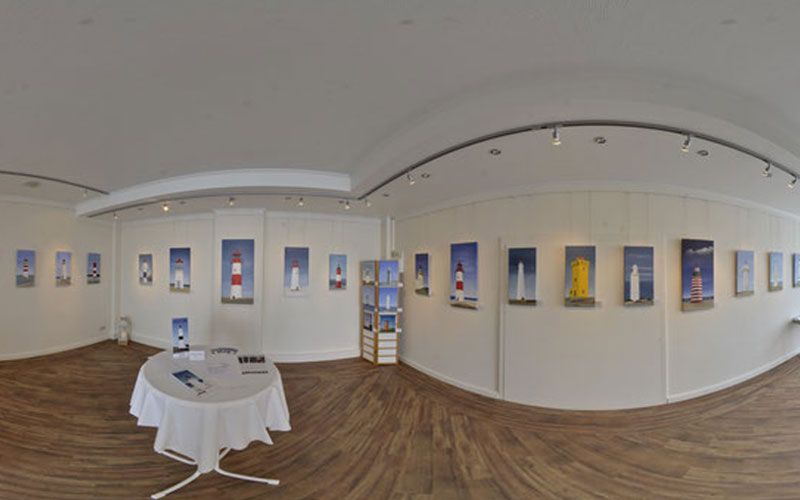 I invite you to take a virtual tour of some of my exhibitions.
DISCOVER GREAT OFFERS IN THE STORE NOW!